October 2021 Newsletter
Submitted by RonHanson on Tue, 10/05/2021 - 19:07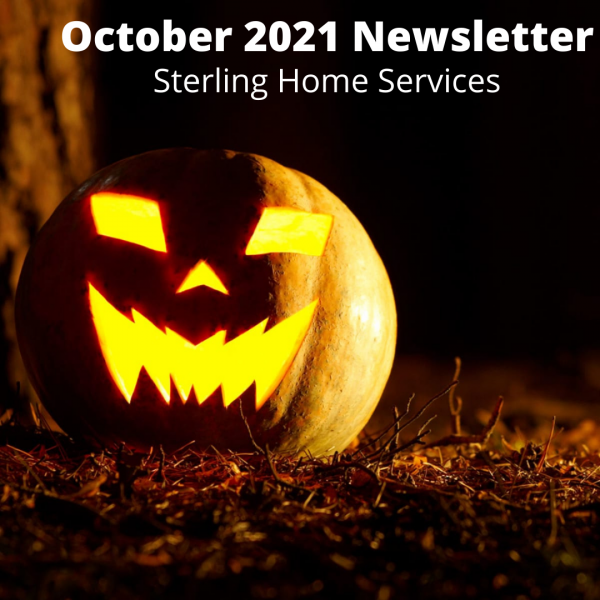 The monthly newsletter is back! We heard you missed us – and we missed you, too! This past year saw many significant changes in the housing market, from touring restrictions to insane bidding wars and a shortage of homes for sale, but we're now seeing the market start to slow down. Whether you're finding yourself in a new home this fall or not, don't forget to do your yearly fall home maintenance! In this month's newsletter we tackle some of the season's biggest maintenance opportunities with an indoor and outdoor checklist that will give you a head start on preparing for winter, then we'll offer a few fun and easy Halloween decorating ideas. Happy Haunting!
Fall Maintenance Guide
Now is the time to finish up outdoor projects before the snow starts to fall and also prep the inside of your house for cozy season. Here's a few things you should do to start winterizing your home!
Outside Your Home
Shut off and blow out your sprinkler system, drain garden hoses, and winterize outdoor faucets. Before nighttime temperatures dip into the below freezing levels, you'll want to winterize your exterior irrigation systems. Have the sprinkler system blown out by a professional who knows how to do this safely, then drain the water from garden hoses and install inexpensive bibs or covers to your exterior faucets.
Aerate the lawn and remove leaves. Lawns can absorb water, air and nutrients with the help of an aerating machine. These can be rented, or you can have a landscaping company do this for you. Remember to rake leaves when they are dry and easy to pick up! Wet, soggy leaves can stifle your lawn and prohibit growth. With all the rain we've had this year, it's a good idea to rake sooner than later!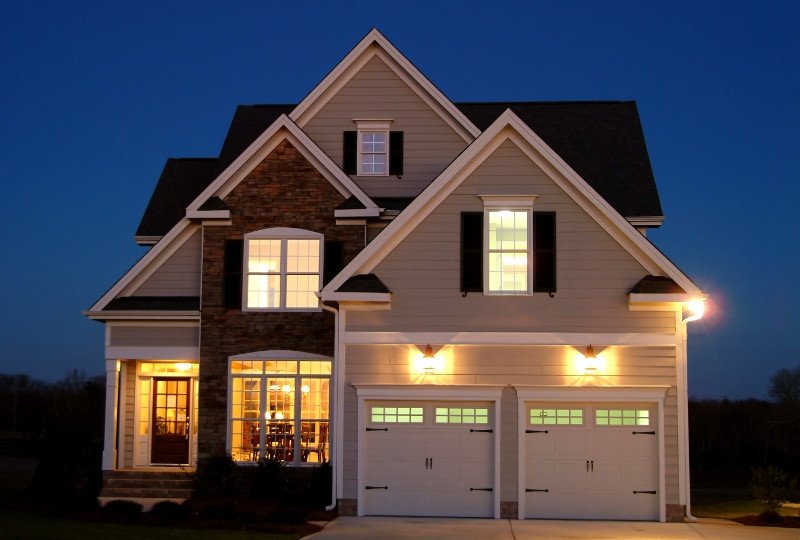 Replace outdoor light bulbs if necessary. If your walkway or stairs aren't properly lit, you could be in for a fall. It's starting to get darker much earlier, so if you have your exterior lights on an automatic timer or schedule, you'll need to adjust it so they come on sooner!
Prep for holiday decorations. Winter sometimes comes much too early in the Midwest; by the time the holidays roll around you might not want to spend hours outside hanging lights! You can get some of the groundwork done now by running wires and extension cords and setting hooks ahead of time – just don't forget to protect your plugs and connections to prevent water damage.
Cut back tree limbs and branches that contact your house or power lines. If you live in a region of fall or winter windstorms, or even ice storms, you'll want to make sure that nearby branches or trees are safe from falling on your home.
Inside Your Home
Insulate exposed pipes that may freeze in the winter. Pay special attention to plumbing and pipes in the garage, crawlspace, and basement (places that may not get as much heat circulation as the rest of the house).
Deep clean the oven. Start the heavy baking season with a freshly clean oven!
Replace weatherstripping and caulking on doors and windows. A home can quickly lose heat in the winter through air leaks, resulting in a higher energy bill. Check exterior doors and windows to ensure they are properly sealed so chilly drafts don't interrupt the festivities!
Test smoke alarms and carbon monoxide detectors. Before the season of candles, decorations, fireplace usage and cooking, be sure your alarms are working and that you have the right type of fire extinguishers for your home.
Clean out the fireplace. If you have a wood-burning fireplace, have a professional inspect and clean the inside of the chimney. A chimney in good working order will make your winter nights even cozier!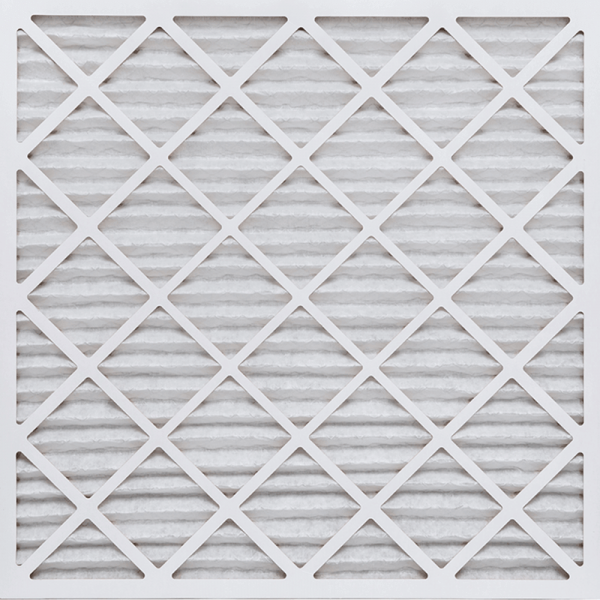 Change air filters. When was the last time you changed your air filters? It's easy to forget something you don't often see! As we start spending more time indoors, you'll want to make sure you're helping yourself, and your heating and cooling system, by trapping more dust and better filtering air. As the air gets cooler and drier, you might also consider adding a humidifier!
10 DIY Halloween Decoration Ideas
Flying Ghosts – Blow up some balloons, cover them in gauze fabric, and attach them to a string to create spooky ghosts that add movement to your outdoor décor.
Leaf Motif Pumpkins – Greet trick-or-treaters and well-wishers with a wheelbarrow stuffed full of leaf motif and undecorated pumpkins. Cut out leaves and flowers from new or vintage wallpaper or wrapping paper and use Mod Podge to apply to the pumpkins. Or use a leaf-shaped stencil to paint fall colored leaves on green, blue, or white pumpkins and, once dry, use a white paint pen to outline the leaves and add veining or other decorative details.
Spiderweb Wreath – Use a foam wreath form and string to weave an intricately creepy web to display on your front door. Wrap the wreath form with ribbon or cheesecloth to hide the form and attach faux spiders with hot glue to up the creepy factor!
Bloody Footprints – Step into some washable red paint to create a terrifying trail leading to your front door.
Candy Wrapper Pumpkins – Head to Pinterest to print copies of your favorite candy labels, then cut into 1-inch strips. Attach to pumpkins using Mod Podge, working to line up the design as best as possible. For a rustic look, select vintage candy wrappers.
Glowing Eyes Hiding in the Bushes – Cut eye shapes out of some paper towel rolls and pack them with glow sticks to create spooky shrubbery.
Window Silhouettes – Black construction paper in the shape of popular Halloween shapes can be backlit by your indoor lights for a wicked window decoration.
Wine Bottle Candlesticks – For an eerie flicker, paint wine bottles with matte-black spray paint, then insert an orange taper candle in each opening once dry. Using LED candles is safer and means less mess!
Giant Balloon Spiders – Blow up one large black balloon for the body and one smaller black balloon for the head. Tie the knots of the two balloons together to form the spider. For the legs, wrap eight lengths of unfurled wire hanger or craft wire with black faux fur, holding in place with hot glue. Twist the ends of four lengths together, creating bundles of legs, then repeat with the remaining four. Finally, wrap a black pipe cleaner around the leg bundles and the section of the spider where the balloons are tied together, then use fishing wire to hang!
Pumpkin Candy Dispenser – For décor that is both seasonal and functional, put a pumpkin to good use by turning it into a unique candy dispenser! Trace the bottom of a bowl or storage container onto the front of a medium-sized pumpkin. Cut out around the tracing and scoop out pulp and seeds. Insert your bowl, making the hole slightly bigger if necessary. Attach a piece of thick rope around the edge of the bowl with hot glue to hold in place and hide the seam, then fill your bowl with candy!
3 Fun Facts about Halloween
The most lit jack-o'-lanterns on display according to the Guinness World Records is held by the City of Keene, New Hampshire, with a whopping 30,581!
Created in the 1880s by what is now known as the Jelly Belly Co., candy corn was originally called "Chicken Feed" because corn is what was used to feed chickens. The box even had a colorful rooster on it!
Silly string is banned in Hollywood on Halloween and using it anyway on the spooky holiday can land you a $1,000 fine!