October 2018 Newsletter
Submitted by RonHanson on Tue, 10/23/2018 - 07:54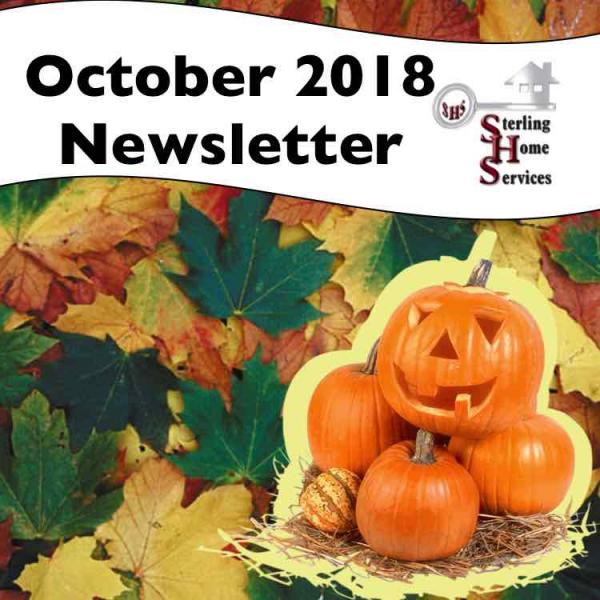 Happy Halloween from Sterling Home Services! Fall and the end of October seem to be the catalysts that kick off the holiday season. Before the snow flies and we start hanging stars from the highest boughs, there's still time to enjoy fall. In this month's newsletter we offer some last minute Halloween decorating ideas, remind you that fall is a planting season, and we take a moment to introduce you to Winton Design Center - one of our preferred providers of kitchen and bath renovations as well as a full-service carpet and flooring center. Finally, we've included some tips for online Christmas shoppers - protecting your deliveries from pesky porch pirates!
5 Last Minute Halloween Decorating Ideas
Googly eyes - get some big ones and paste them on items around your house.

Clothes Pin bats - clip them around the house, use fishing line to make them look like

they're

flying around the house!

Black candles - they're creepy. Grab some old bottles or some rough looking candle holders from the thrift store.

Dead flower and sticks bouquet, for a hauntingly delicate display.

Make a ghost with a white balloon (or a styrofoam ball) Put a spooky face on it and drape with

cheesecloth

, use a floral pin or small eyelet pin to create a loop for fishing line. Hang from the porch or a tree for a

wispy

ghost.
Winton Design Center in Commerce Michigan
Winton Design Center is a remodeling and design center focused on helping their clients create beautiful and unique environments within any budget. The company offers a vast selection of flooring in an equally vast variety of colors and styles. Choose from:

Carpet
Laminate
Hardwood
Vinyl
Countertop choices in granite, quartz and more
In addition to every type of flooring the company offers kitchen and bathroom renovation services and can customize granite and quartz countertops for your project. Their staff includes talented and experienced designers, installers, technicians, and sales professionals services residential, commercial, and industrial clients.
We are proud to recommend Winton Design Center as a preferred provider of flooring, countertops, and kitchen/bath renovations! You can visit their
website and online gallery here>>
You can also visit their dynamic showroom at
8348 Richardson Road, Commerce, Michigan
or call 248-301-0230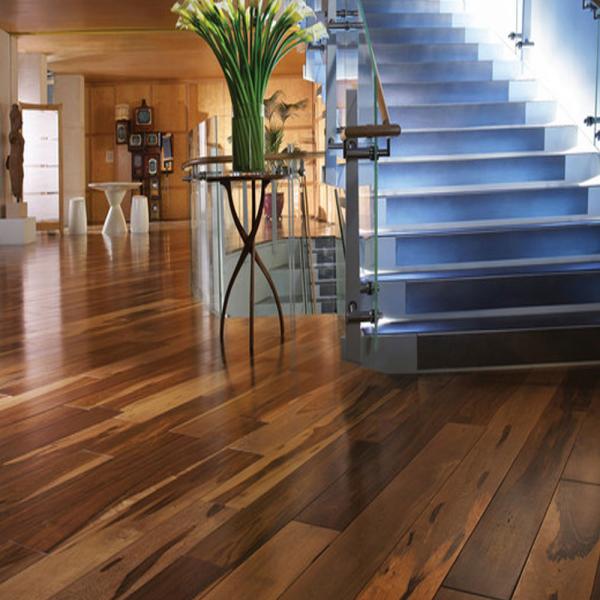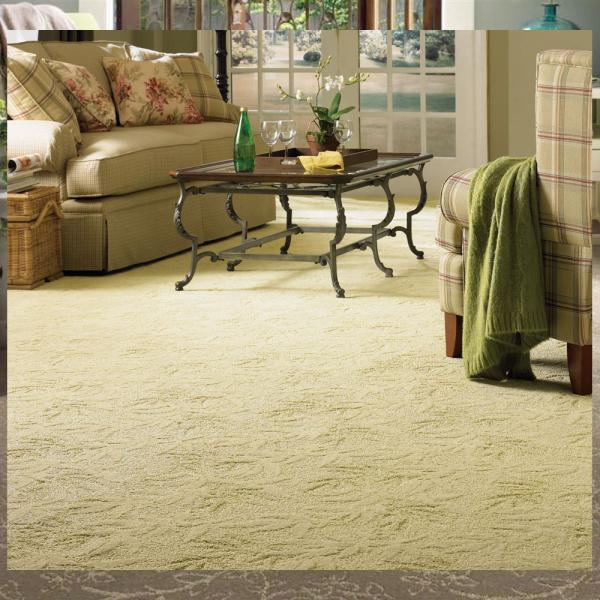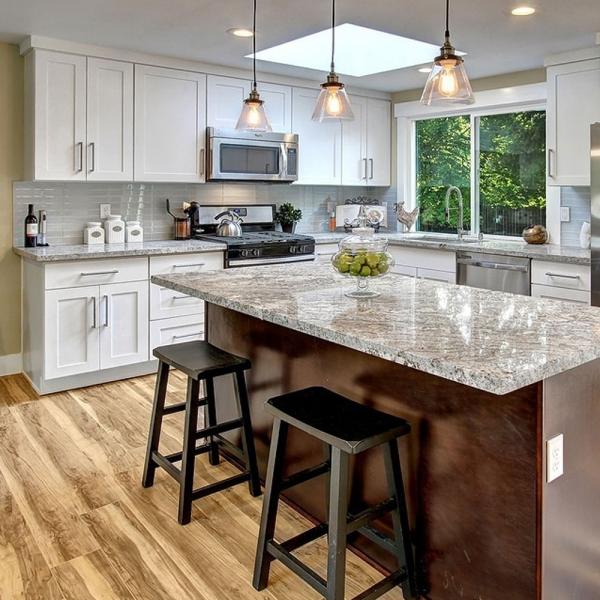 Porch Burglars
Online shopping has exploded in recent years some recent stats:
US shoppers spent $5 billion online during 2017's Black Friday
Millennials make 54% of their purchases online
And 96% of Americans have made an online purchase
With all that increased online shopping comes increased shipping. With Christmas right around the corner chances are many of us will make online purchases and that means packages on the porch. What measures can you take to make sure those pesky porch burglars don't run off with your gifts? Read on!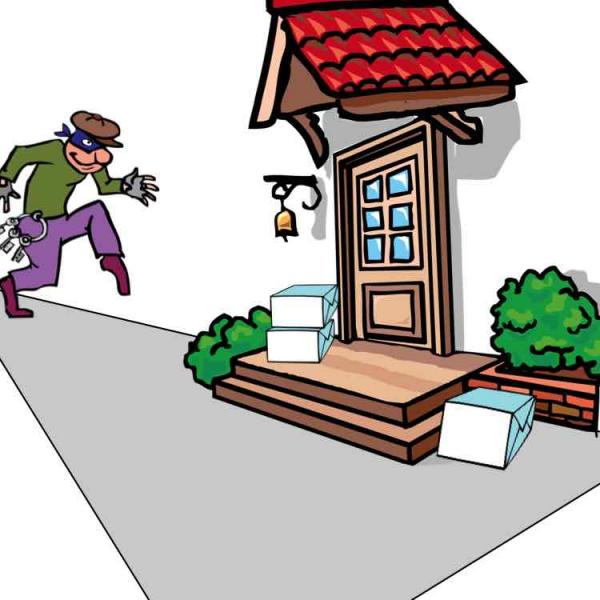 Thieves are opportunists, so think about how to throw obstacles up to make it harder and more of a hassle to snatch a box from your doorway. There are many things you can do, pick one or two that will work best for you.
Hide packages from plain sight. A bench seat that opens, large planters or topiaries, columns, or even a rocking chair can help hide or disguise a package.
Use side or backdoors. You can leave notes or instructions to delivery services to drop packages at a different door. If your packages cannot be seen from the street, they most likely won't get stolen. But don't forget to check your other doors for packages!
Use a security camera. With surveillance cameras, you will not only deter thieves, but you'll also get a pretty good picture to give to the police. Posting the images on social media can also help catch a thief quickly. You might still lose your package, however.
Have packages delivered to your business. This is an easy solution for entrepreneurs and business owners. For others, check with your employer. Many employers will allow you to use the company mail room as your shipping address.
Pick it up. Several services now offer pick up locations - check UPS Access Point, Amazon Locker Delivery, or if the store you ordered from has a retail location you can pick up from the retailer (like Walmart, JC Penny, Target, etc.).
Good luck!
Yard and Garden Tips for Fall
What is better than spring, when all the snow melts away, and your lawn begins its comeback, the bulbs push up out of the ground and blossom, and your garden waits, clean and ready for plantings and seeds?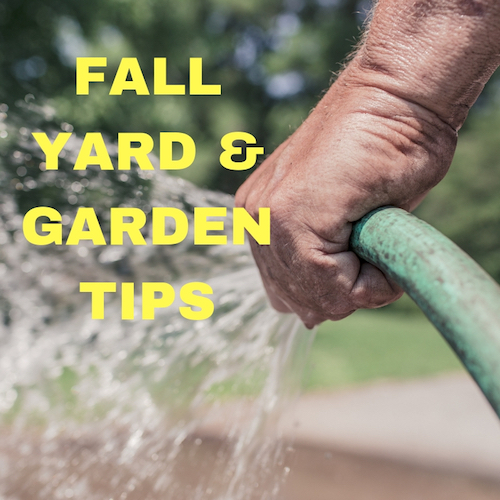 If you don't plan now you'll be looking instead at mounds of soggy, heavy rotting leaves, dead patches of grass and a garden that needs weeding and tilling. When there's already so much work to do in the spring, this can be a major setback!
So let's get ready for spring NOW! Here are some tips.
Fertilize your lawn. Believe it or not, fall is the most crucial time to fertilize. It will help your lawn bounce back quickly in the spring. Choose a fertilizer with nitrogen. Here in Michigan, your fertilizer should be urea or ammoniacal nitrogen.
Eliminate dandelions! In the fall broadleaf weeds like dandelion and ground ivy are most vulnerable to weed killers. Select one that meets your needs and read the labels carefully. Herbicides and weedkillers can be dangerous to other plants, animals, and humans. Follow the directions!
Plant trees, shrubs, and vines. Now through the end of the month is a great time to plant. The roots will grow and take hold as the soil stays warm well after the air temperatures drop to freezing.
Protect evergreen shrubs. Your holly, rhododendrons and other evergreens benefit from some added protection. Create a burlap barrier around the bush, by driving 4 to 5 stakes around the plant and surrounding it with burlap. You can also spray the leaves after the first hard frost with an anti-transpirant spray. The spray creates a protective barrier that keeps in some moisture.
Plant bulbs. Everyone knows that fall is the bulb planting season. Late October is the best time to plant. Bulbs should be buried 5 to 8 inches deep. Smaller bulbs can be planted 3 to 5 per square foot while larger plants like daffodils and tulips should be planted 2 to 3 per square foot. Always plant bulbs with the pointed end up.
Garlic is a bulb! If you want to grow garlic, fall is the time to plant. Sow the bulbs 1 to 2 inches deep and approximately 4 inches apart.
Mulch. Apply mulch to vegetable gardens, flower beds or any area of your yard. Mulch protects against weeks, helps the soil retain moisture and if you use organic mulch it will feed the soil as it decomposes. 2 to 3 inches of compost, composted cedar, pine or fir bark, straw or similar materials added to beds after a hard freeze is most effective.
Dig up your summer bulbs. Begonias, dahlias, and gladiolus can be replanted in the spring but won't survive Michigan winters outside. Dig them up and shake off the dirt. Allow the bulbs to dry for a day in the sun. Moisture on the bulbs will cause them to rot. Store in dry sawdust or peat moss in a cool (not freezing) location.
Take some time to prepare for spring now, and you'll have the best-looking yard on the block, come April!