June 2017 Newsletter
Submitted by RonHanson on Fri, 06/02/2017 - 09:27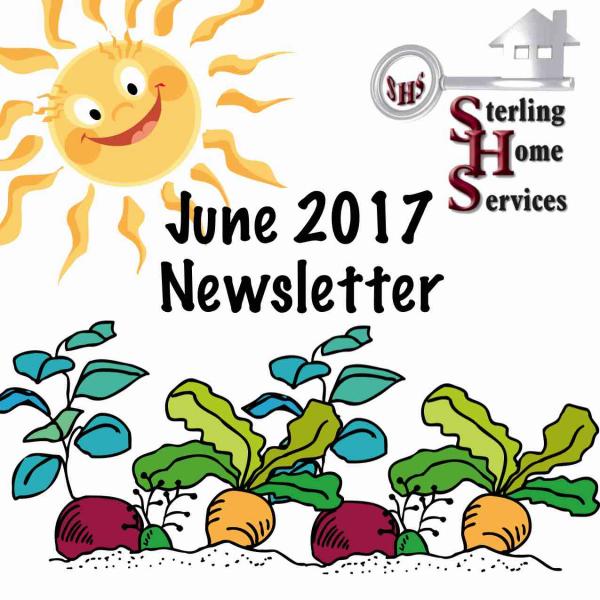 June means summer! For this month's news we're looking at simple steps to keep your grill clean so every backyard BBQ tastes amazing, a complete vege
table gardening plan, and for our friends who are house hunting - what's included in the house and what isn't. We hope you had a terrific spring and that you are enjoying the fresh air and outdoors. If you have a local business that you would like to see highlighted in our newsletter please contact Ron Hanson with details!
How to Clean Your Gas Grill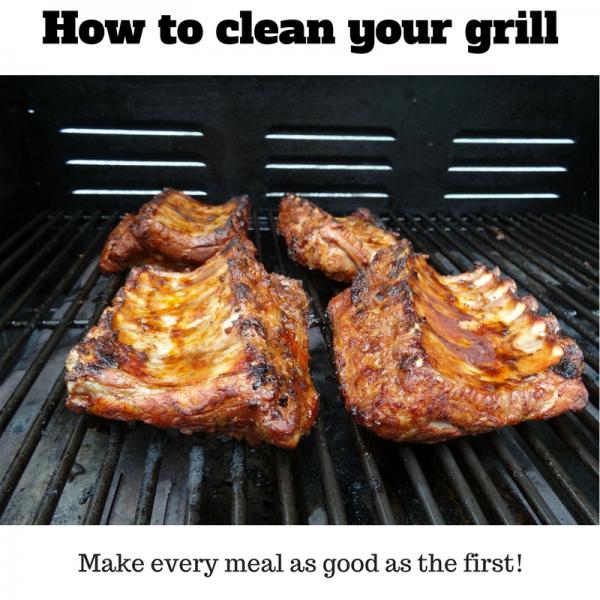 Grilling season is here! Steaks, chicken, burgers and hot dogs taste great on the grill… unless they taste like ashes with gritty bits of last weekend's barbecue.
Keeping your grill clean and sanitary is simple and inexpensive. Here is a safe and simple routine to keep your grill clean and prevent a heavy hard-core cleaning project.
First preheat your grill for 15 minutes. A hot grill is easier to clean than a cold one. Once it is preheated and you're ready to clean it, turn off the burners.
Scrape the hot grill with a stiff wire grill brush. This step removes large chunks, and cooked on bits.
Wipe it down with paper towel that has been soaked in vegetable oil. Use grill tongs to hold the paper towel and rub the grill grates, spreading the oil evenly over the grates. This step removes soot and prevents past flavors from contaminating your next meal. It also helps prevent sticking and future build-up.

Allow the grill to cool then address cleaning the lid and the inside.
Remove the grill grate - so that you can get to the diffuser and burners.
Use a spatula a small putty/spackle knife to scrap out any carbonized, burnt debris from the flame tamers (also called heat tents or vaporizer bars). These are the protective covers that sit over the flame source. You may even remove them to clean them.
Scrape out and remove all the chunks and bits from the cookbook below the heat diffusers/heat source.
Also check the underside of the lid and use the spatula to scrape it clean if necessary.
Washing these areas is unnecessary. You just want to get the buildup of debris removed.
To clean the outside of your grill use a damp sponge. Only use water and if necessary a citrus based degreaser. Do not use any harsh or toxic chemical based cleaner.
That's it. For steps to a complete grill makeover check out HGTV's DIY project. The step-by-step instructions include photos. Click here for the full project! >>
Local Expert Gardening
The Ultimate Vegetable Garden Guide
Do you have a vegetable garden? Do you want to have a vegetable garden? Recently,
Laura Bennett of the Humid Garden
contacted us to share her ultimate guide to growing a vegetable garden.
How to Grow a Marvelous Vegetable Garden for Beginners (The Ultimate Guide) is a comprehensive road map to successfully reap what you sow in your vegetable garden. In the article Laura covers:
10 reasons why you want a vegetable garden
Organic or non-organic? Which is better and what's the difference?
Popular types of vegetable gardens
What to plant
Plants for your zone
Top 10 easiest vegetables to plant
When to plant
Choosing a garden location
Preparing the soil
Sowing the seeds
Watering
Fertilizing
Weeding
Controlling pests and preventing diseases
Harvesting and storing
10 Common vegetable gardening mistakes
Creative vegetable gardening hacks from around the web
What's Included In This House?
With warm and mostly dry weather, plus kids out of school, June is a busy month for real-estate transactions. When you're shopping for a home most people understand that if it isn't a permanent fixture of the home it isn't necessarily included. Below is a list of items to remember to ask about when you're home shopping or thinking of selling.
Appliances. When the appliances are included in the sale, be sure to specify which appliances. The one's you see when you tour the home may not be the exact ones included in the sale.
Window coverings. Same thing. While the shades may be custom fitted to the windows the draperies are considered decorative and may not be there on move in day.
Personal property. Specialty light fixtures, installed works of art, window dressings even if they appear to be custom made for that particular space, never assume these items will transfer to the new owner.
Flat screen televisions and mounting hardware. These days televisions are often professionally mounted with wiring running inside the walls.
Kitchen or bath hardware. Door knobs, drawer and cabinet pulls, faucets, etc. Usually these items transfer automatically without questions to the new owner. They are permanently attached so there's no questions right? Usually, that is right. However, when purchasing a home in foreclosure you will want to double check that these fixtures are included.
Landscaping yard structures. Like swing sets, bon fire pits or barbecue equipment. Even if it appears to be installed or permanent, specify your preference for including it.
With any of these items if you have a preference, get it in writing. Always get it in writing!! As a seller be sure to document all the items that will not be left to the new owners, so your potential buyers are clear about what they're getting and not getting. As a buyer, communicate clearly if there's something you see that isn't floors and walls that you want to make sure is included. And if someone tells you that something is included, get it in writing!
June is…
Aquarium Month

Candy Month

Dairy Month

Fight the Filthy Fly Month

National Accordion Awareness Month

National Adopt a Cat Month

National Fresh Fruit and Vegetables Month

Rose Month

Turkey Lovers Month