July 2019 Newsletter
Submitted by RonHanson on Wed, 07/17/2019 - 10:59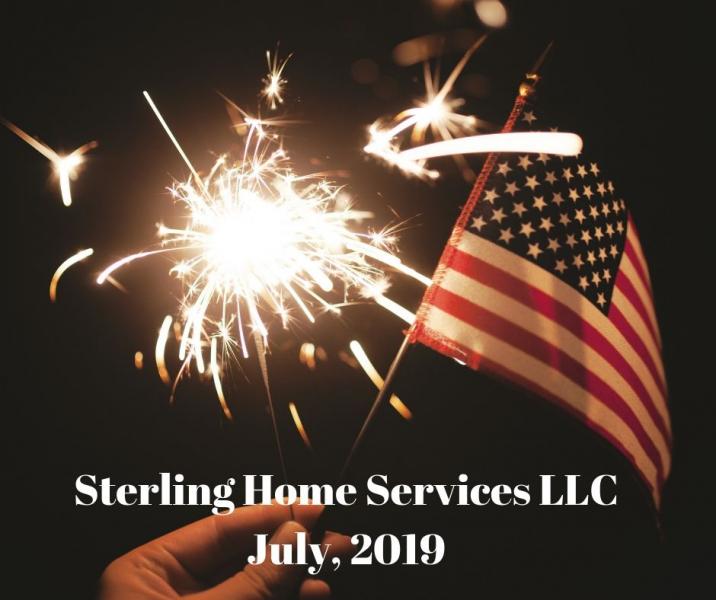 Summer is here and we are loving it! We hope everyone is enjoying the warm sunny days! Summer weather is lovely. Everything is in bloom and looking beautiful but believe it or not summer is not the best time to sell a home. In this month's issue, we cover tips for summer selling. And for buyers, how do you negotiate home repairs in the purchase? We offer some advice for getting the seller to cover some repair costs.
Tips For Summer Selling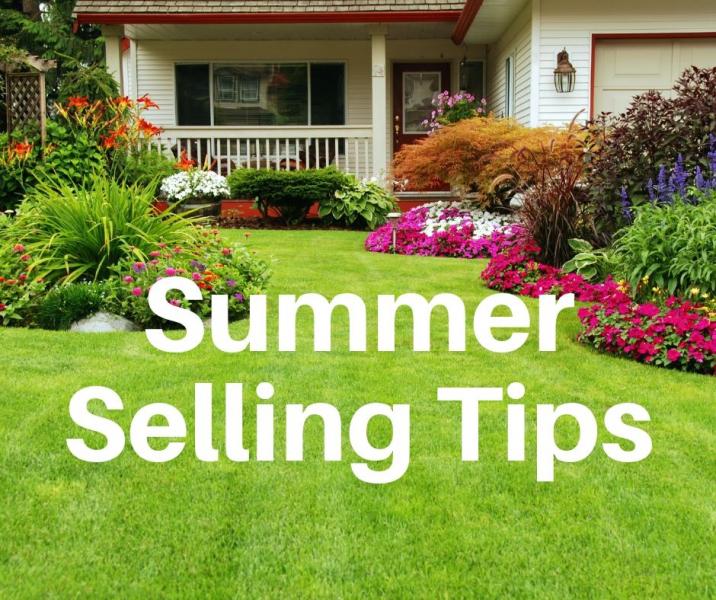 The home market is up and buyers are actively looking and BUYING! But, believe it or not, selling your home in the summer is not the ideal time. The market is more competitive, homes (especially vacant homes) can be overly warm, and heat and sun can make a property look worn and aged. To be competitive and capture the attention of summer home buyers, it takes a little extra effort. Here are some tips to help your house stand out, in a good way.
Curb Appeal
Some buyers won't even go into a house if it looks sad and frumpy from the outside.
Keep the yard picked up, don't leave toys or tools out.
Cut the grass twice a week.
Keep bushes neatly trimmed.
Plant extra flowers and display planters with flowers and plants.
Keep the front door and entryway swept, clean and inviting.
If you have pets, keep the yard clean from pet waste.
Let the sun shine. If you have lots of heavy draperies and shades either remove them or keep them pulled open. Dark rooms always appear smaller, and light gives the impression of space and cleanliness.
Be prepared and agreeable to showings later in the day. Because the days are longer in summer, many buyers will want to tour your home later at 7 or 8 pm
Freshen the air with fresh air. Keep the air clean and fresh in your home. Don't try to use a lot of air fresheners and candles in the summer. Allowing fresh, clean air from outside to keep the house smelling nice is a better idea for summer. For a nice accent use fresh cut flowers in vases. It will add a lovely fragrance as well as some summery decor.
Keep the temperature comfortable, not too warm or too cool. A good rule of thumb is between 72-75 degrees. When a room is hot and stuffy you just want to get out. You don't want the buyers to get out, you want them to stay! Keep the temperature comfortable but not so cold they're wishing they had a sweater.
In general do what you can to make your house light, inviting and comfortable. These simple tips can put your house at the top of any buyer's list. Good luck and when you need a home inspection remember Sterling Home Services!
Tips for Buying a Home that Needs Work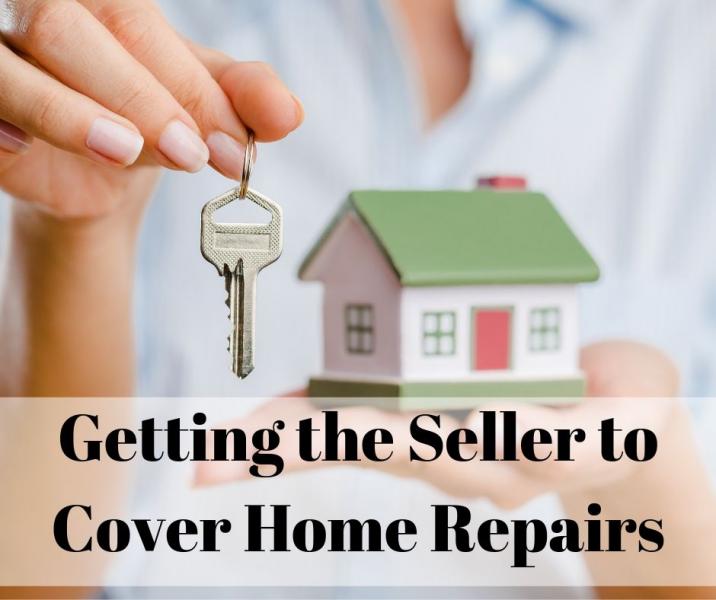 You've found the home of your dreams and you couldn't be more excited to fill it with your belongings and start making memories. But the inspection turned up some unexpected repairs that are needed.
Let's be honest, every house - EVERY house - needs repairs in some form or another, even brand new homes. Every home inspection is bound to turn up a list of repairs. How do you determine which repairs are absolutely necessary and which repairs you can ask the sellers to make.
Professional Home Inspection
A qualified home inspector is skilled and experienced. They will know where to look, what to look for, and will deliver a comprehensive report on the condition of the home and its components and systems. The inspector's report may not describe the exact condition but it will note which items are defective or need service. A professional home inspection report will give the buyer leverage and authority when asking for the seller to foot the repair bills.
Normal and reasonable requests
There are a few obvious items that most sellers will agree to correct, go over the home inspection report with your real estate agent and see if you can identify items that you'd like repaired before you buy. A seller may not be willing to pay for larger items, such as upgrading the electrical or getting a new roof, but you may be able to negotiate the cost of these repairs in the selling price of the home. It's a good idea to enlist the help of a reputable contractor to help you determine the cost of these repairs. Don't leave this estimating up to the seller, as the seller is motivated to search for the lowest cost solutions.
Be reasonable
When approaching the sellers with repair requests be reasonable in with your list. A seller will be much more inclined to consider your offer and making your repairs if your list is realistic. Leave off all aesthetic requests such as paint, carpet, or wallpaper issues and nit-picky items like nicks in the woodwork or burnt-out lightbulbs.
Remember that if you don't ask you don't receive so whatever items you consider deal-breakers ask if the seller is willing to foot the bill. It helps to go into your home search knowing that any home you choose will need something. Use the expertise and guidance of the professionals you've hired to help you through the process: your realtor and your home inspector!
Sweet sweet summertime!
A perfect summer day is when the sun is shining, the breeze is blowing, the birds are singing, and the lawnmower is broken. ~James Dent
In the depth of winter, I finally learned that within me there lay an invincible summer. ~Albert Camus
The summer night is like a perfection of thought. ~Wallace Stevens
A life without love is like a year without summer. ~Swedish Proverb
"Winter was nothing but a season of snow; spring, allergies; and summer…It was the worst. That was swimsuit season." ~ Teresa Lo