February 2019 Newsletter
Submitted by RonHanson on Tue, 02/12/2019 - 12:28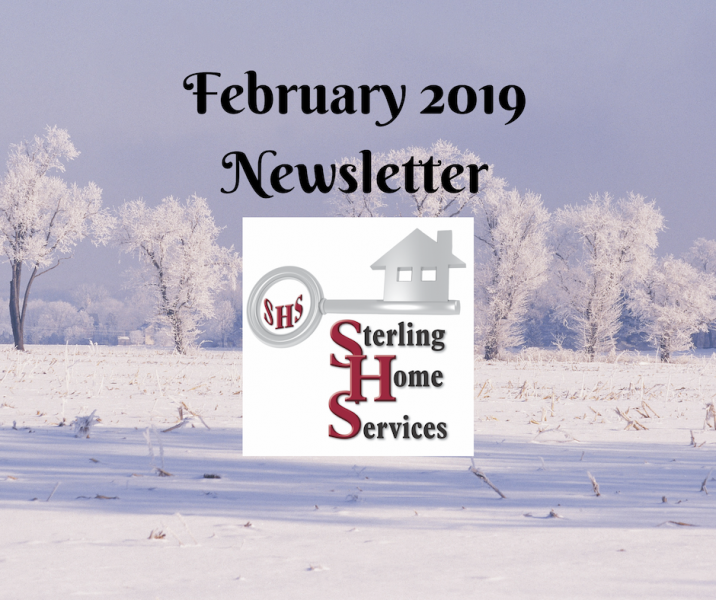 Happy Valentines Day and a healthy February to everyone. In this month's newsletter learn what you should do to prepare for a home inspection. Home inspections give home sellers a significant advantage in competitive home selling markets! Also, learn ways to stay healthy and safe as we while away the rest of our winter indoors. Where are germs building up, threatening you and spreading infection? How can you cut down on inside allergens? Read on to find out!
Planning for a Home Inspection
Why plan for a home inspection?
Getting an inspection is an important part of the process of listing your home for sale. Sellers with an inspection report in hand will have an advantage over sellers without one. A home inspection lets your buyers know - up front - the condition of all your house systems. Sellers with a home inspection often get a better price and make a faster sale, as well.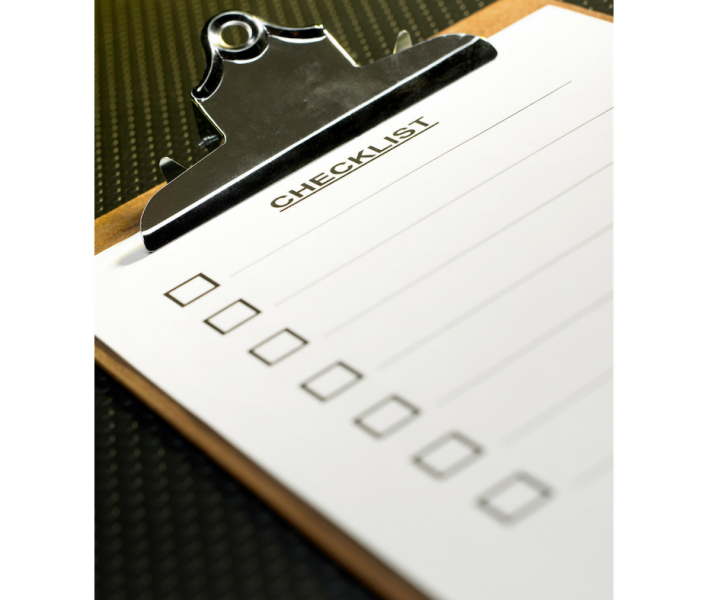 It's essential to prepare for your home inspection so that the inspector can quickly and easily complete the inspection in one visit. An inspector can give you a better more thorough inspection if you've already taken steps to clear the way.
Here are a few guidelines to follow to prepare for your home inspection.
Be ready on time and before you expect the inspector
Clean house, including filters, screens, trees,
Make sure the home has power - gas, electric
Clear pathways to critical systems, HVAC, water heater, plumbing, - move boxes and junk in the way, clear snow and branches away, have all keys and security codes handy
Provide documentation - use and care guides, service reports, insurance claims, repair certificates, and invoices
Leave - no pets or people in the way
Be prepared for whatever the report reveals as well. All of your systems may not pass safety or operational inspection. You don't have to fix everything, but you will save yourself time and trouble to reveal the results of your inspection to prospective buyers up front. Also, be aware that failure to disclose defects could result in serious legal issues for you.
Deep Cleaning the Kitchen
Give your kitchen a thorough cleaning.
We sometimes call it the "deep clean."
After a busy holiday season of cooking and entertaining your kitchen could probably use a deep clean. Here's a checklist of ideas to make the heart of your home sparkle.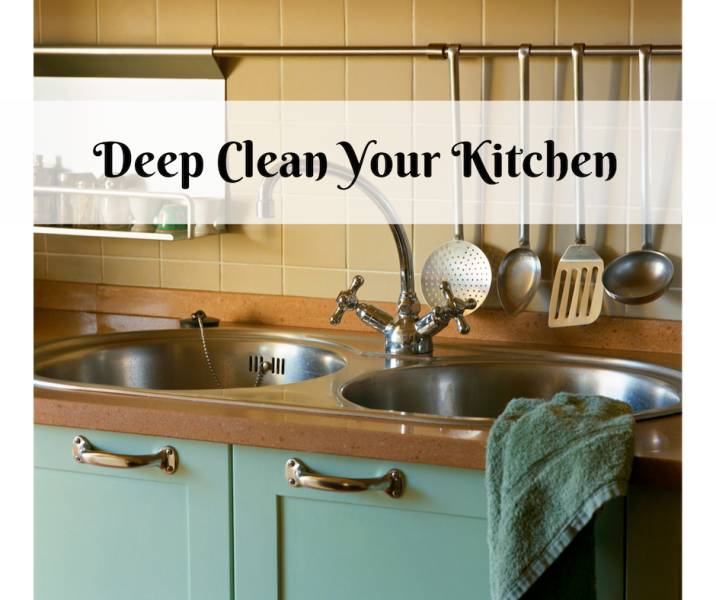 Before you begin to deep clean your kitchen, clean your kitchen. That is, do the dirty dishes and put them away. Clear the countertops and wipe them down. Run a sweeper and put the dirty dish towels in the laundry. Clear out any clutter.
Oven and Stovetop
Remove the grates and burners, drip pans and knobs and clean these separately. Using a grease cutting or citrus based cleaner wipe down the stovetop. You can use a paste made from baking soda and water to scour your drip pans gently. Spread the paste on and let it sit for a few minutes then scrub with a sponge dipped in hot water. To shine the stove top spray it with white vinegar and wipe it down with a dry towel or paper towel. For the oven, use the self-cleaning feature or a commercial oven cleaner. For a greener oven cleaning option, use a baking soda paste, spread it over the bottom of the oven and let it sit overnight, then scrub it clean.
Range Hood Filter and Fan
The filter in your range hood needs to be cleaned regularly to remove grease and grime. It pops out easily (but beware of sharp edges!) and you can soak it in a citrus-based cleaner or run it through the dishwasher. If you can access the hood fan, wipe down the blades with a good grease cutting cleaner, like a citrus based orange oil cleaner. Wipe down the hood inside and out, making sure to get the underside.
Kitchen Cabinets
The dirt and grease can build up on your kitchen cabinets, and it happens so gradually you don't notice. Get out that citrus based cleaner again and give them a thorough wipe down. Spray them down and let the cleaner sit for a few minutes to work through the grease. You may want to use a rag or old towel as a drop cloth on your countertops. Use a sponge dipped in very hot water, and rubber gloves to protect your hands from the heat, and wipe down the cupboards. Use a dry towel to remove any residue. You may have to clean them more than once to remove all the grime.
Refrigerator and Freezer
Take everything out of the refrigerator. Toss all the food and condiments that are old, expired or that people in your family don't eat. Wipe down all the shelves, remove the produce and meat drawers and clean them in warm soapy water then dry with a clean towel and replace. As you replace items consolidate and wipe down bottles and jars. A mixture of vinegar and dish soap will work wonders on any caked on food.
Follow the same procedure for your freezer.
Under the Sink
Remove all the stuff that has accumulated under the sink. Throw away any empty cleaning solution bottles, refill homemade mixes and make sure everything is labeled correctly. Wipe down and dry the cupboard thoroughly. Replace items in an organized manner. Wipe out the sink basin, run stoppers through the dishwasher. If you have a garbage disposal run hot water down the sink with lemon peels. Run the disposal until the peels are disintegrated, they will deodorize the disposal.
Lastly, sweep and mop the floors, getting into the corners and wiping baseboards as you work. Get a cup of coffee and enjoy the sparkle!
Tips to Stay Healthy and Safe this Winter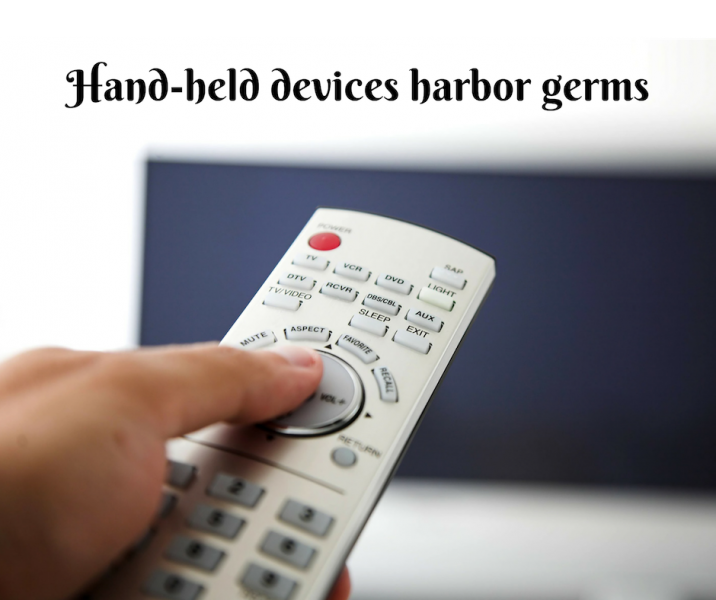 The following is a checklist for actions you can take to make sure your home is safe and to help you stay healthy and fight off infections like the flu through these shut-in days of winter.
Clean out the medicine cabinet - expired meds are ineffective for treatment, but they could also cause damage. Remember to dispose of all medications safely. Check with your police or doctor's office.
Sanitize your handheld devices - cell phones, tablets, remote controls and the like harbor lots of bacteria, dust, germs.
Dry clean heavy linens - germs, dust mites, and mold can build up in our bedding. A professional cleaning once or twice a year of the bedspreads, drapes, pillows, and other coverings is highly recommended for cutting down allergens.
Clean out toys and kid's rooms - kids outgrow their toys quickly. For the toys, you keep, sanitize them in the dishwasher or wipe them down with antibacterial wipes.
Tighten and oil door hinges.
Vacuum and dust your HVAC system in the basement - this improves efficiency and will blow cleaner, healthier air.
Scrub and replace the caulking in your bathrooms - call a plumber if you find a leak you can't repair.
Test smoke alarms and replace the batteries.
Clear any ice dams - see our article from last February about Ice Dams
Clear and clean your house number outside - Should first responders need to find you, you'll want them to be able to see your house numbers clearly and plainly.
Fascinating February Fabrication
Here are some exciting things that were patented, trademarked or copyrighted in February!
Digital voicemail system patent - 1983 by Matthew, Tansil, and Fannin
The removable tempered steel plow blade - 1869 by James Oliver
First paper money used in America - 1690 in the colony of Massachusetts
The first rubber galoshes - 1824 by J. W. Goodrich
The first moving picture machine patent - 1861 by Samuel Goodale
"It's a Wonderful Life" copyrighted - 1947
John Deere manufacturer of agricultural implements was born - 1804
Patent for a combination smoke and heat detector - 1976 by Sidney Jacoby
National Inventor's Hall of Fame founded - 1973
Horace Smith and Daniel Wesson patented a firearm - 1854
The washing machine was patented - 1827 by Chester Stone
Design patent for the Statue of Liberty - 1879 by Auguste Bartholdi
Aspirin patented - 1900 by Felix Hoffman