December 2021 Newsletter
Submitted by RonHanson on Sat, 12/04/2021 - 19:49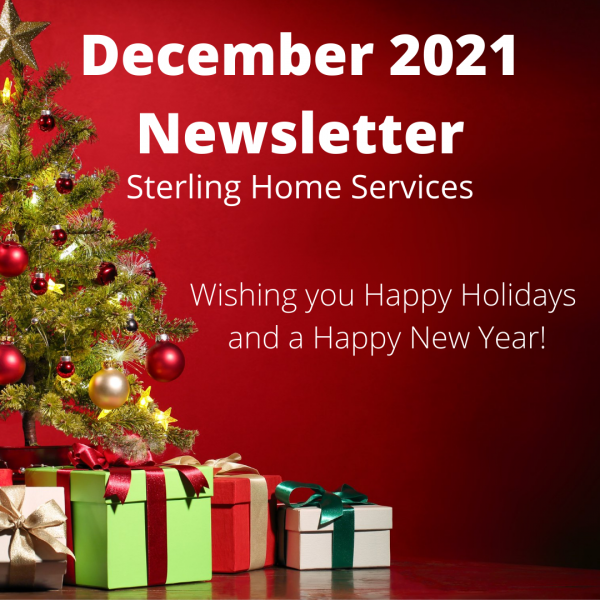 Happy Holidays from Sterling Home Services! Last month we talked about home maintenance opportunities both inside and outside the home and offered a few ideas to help you celebrate the holidays in style. If you missed it, go check out last month's newsletter! This month we want to circle back to holiday home safety, as December is the deadliest month for electrical fires. We'll give you tons of tips on both fire prevention and general safety to help you enjoy your holidays safely and stress-free!
Winter Holiday Fire Facts
We've got candles and chimneys and Christmas lights and ovens…furnaces and garlands and fireplaces and space heaters…but do you recall, the most famous fire hazard of all? (Spoiler: It's Christmas trees!)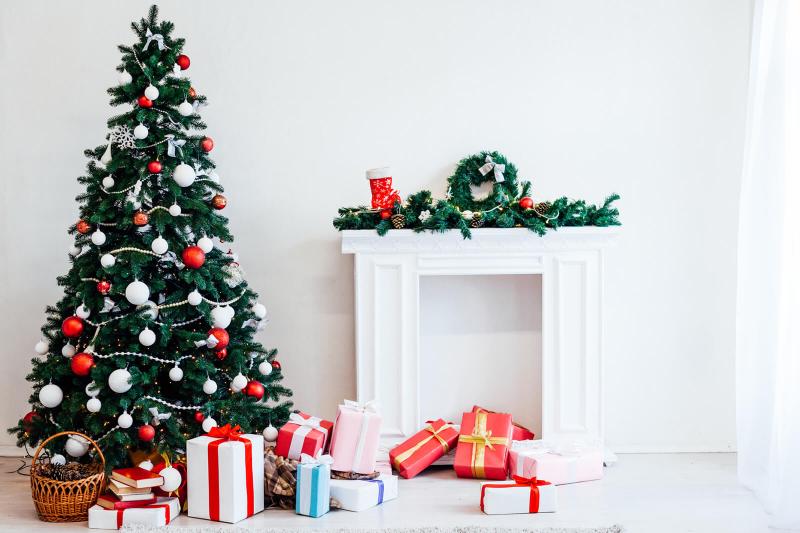 Electrical distribution or lighting equipment was involved in almost half of home Christmas tree fires.
Nearly one in five Christmas tree fires were started by decorative lights. Eight percent were started by candles.
Roughly two of every five home Christmas tree fires started in the living room.
Year round, more than one-third (35 percent) of home decoration fires were started by candles. This jumped to almost half in December when candles started 45 percent of such fires. Cooking started one-fifth (19%) of decoration fires.
Read on below for some tips on how to prevent or reduce fire hazards in your home this holiday season!
9 Critical Fire Safety Tips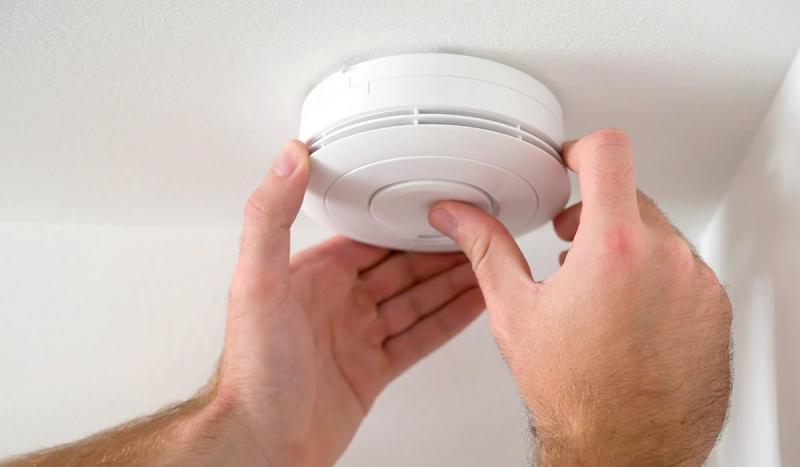 1. Test your smoke alarms and carbon monoxide detectors.
Now is a great time to check the batteries and expiration dates on these life-saving devices. Clean out any dust that has accumulated by vacuuming or blowing it out using canned air. If necessary, give yourself an early gift and upgrade to a smart smoke detector that can send you text or email alerts whenever it senses danger.
2. Make sure you have a fire extinguisher and that it's easily accessible.
Purchase one or more multipurpose (ABC) dry chemical fire extinguishers for your home. They can be used on all three types of fires: combustible materials (wood, cloth, paper), flammable liquids (oil, gasoline, grease), and electrical fires. Be sure to keep one handy in the kitchen where you can easily find it when you need it, since kitchen fires are some of the most common.
3. Have evacuation plans and escape ladders.
Fires occur more often during the holidays, and it's important to have an evacuation plan. Developing a strategy can be a lifesaving present for your family. If you have a two-story home, make sure upstairs bedrooms are equipped with escape ladders for the windows, and that all members of the household know how to use them.
4. Sweep the chimney and clean the furnace.
Heating equipment such as furnaces and fireplaces cause many deaths in the U.S. each year. Take the time to have a professional inspect the furnace, clean out air ducts, and sweep the inside of the chimney to make sure your home is heated safely.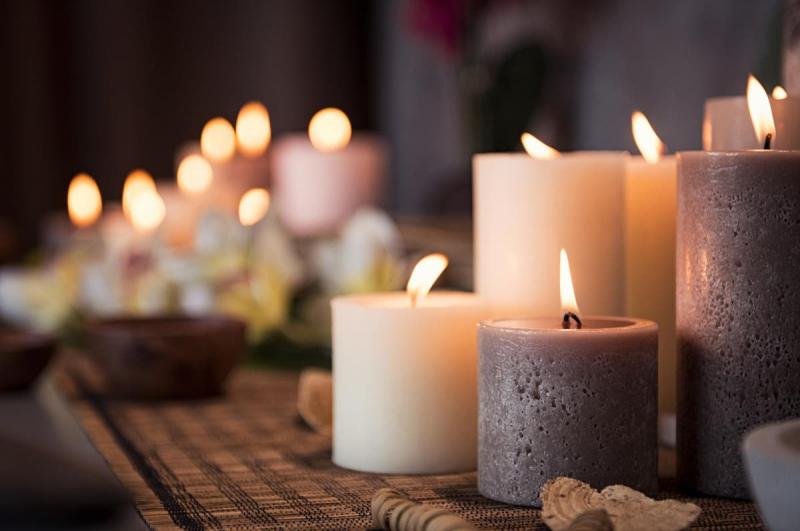 5. Make sure candles have plenty of clearance.
Beautiful candles can light up the holidays with a special glow, but they can easily become a fire hazard. Make sure they have at least 6" of clearance on all sides, that they are placed on a sturdy base, and refrain from putting any greenery such as garlands too close. Don't leave lit candles unattended, and make sure to check on them frequently to make sure they haven't burned down too far.
To help reduce these risks without sacrificing that softly glowing aesthetic, switch to battery-operated flameless candles. These come in a variety of sizes and styles and are safer to use!
6. Never overload your extension cords or wall sockets.
Do not link more than three strands of lights unless the instructions indicate it's safe, and make sure extension cords are rated for the amount of load they will carry. Cords and light wires should not be warm to the touch. Also, connect lights to a circuit that is protected with a Ground Fault Circuit Interrupter (GFCI), or use a cord or plug that has GFCI protection built into it.
7. Portable space heaters.
Heating equipment is one of the leading causes of home fires in the U.S. Don't turn on those space heaters until they've passed your inspection. Here are some things to look out for:
Make sure your space heater has the label showing that it is listed by a recognized testing laboratory.
Before using any space heater, read the manufacturer's instructions and warning labels carefully.
Inspect heaters for cracked or broken plugs or loose connections before each use. If frayed, worn or damaged, do not use the heater.
Never leave a space heater unattended. Turn it off when you're leaving a room or going to sleep, and don't let pets or children play too close to a space heater.
Heaters must be kept at least 3 feet away from anything that can burn, including papers, clothing and rugs.
Plug space heaters directly into a wall outlet. Do not use an extension cord or power strip, which could overheat and result in a fire. Do not plug any other electrical devices into the same outlet as the heater.
Place space heaters on level, flat surfaces. Never place heaters on cabinets, tables, furniture, or carpet, which can overheat and start a fire.
8. Practice careful Christmas tree picking and placement.
For real trees, select a tree that is as fresh and green as possible. The needles on a fresh tree will bend instead of breaking and should not fall off easily. Make sure to use a stand that holds water to prevent the tree from drying out, and make sure to place it away from any fireplaces, radiators, and space heaters. It would also be helpful to set reminders for yourself to water your tree regularly!
If you're choosing an artificial tree, make sure it is labeled "fire resistant." If it comes with lights installed, look for the Underwriters Laboratory (UL) seal of approval to indicate that the proper wiring was used.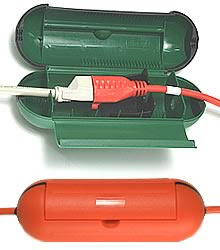 9. Keep an eye on your Christmas lights.
Before stringing those lights on your tree or house, inspect the strands to make sure that there aren't any frayed cords or cracked bulbs. Replace any broken lamps and throw away any cords with exposed wiring. This will help to prevent accidental electrical fires. If you're using extension cords outside, pick up some plugs or covers for any connections or the ends that aren't being used to prevent water damage that can cause shorts.
Also, be sure to turn any holiday lights off when you go out for the evening or when you go to bed. Try using an outdoor timer or smart outlet to easily switch lights on and off!
4 Additional Winter Safety Tips
1. Keep extra flashlights on hand.
It gets darker earlier during the winter months, so you'll want to be prepared for those extra hours of darkness. Especially since we're more prone to power outages during this season, as snow and ice can weigh heavily on power lines. Make sure you have easy access to flashlights and plenty of extra batteries to weather any storm!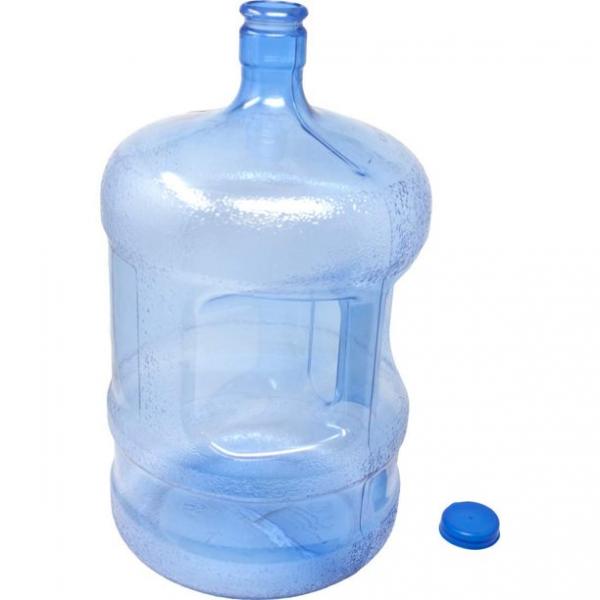 2. Stock up on supplies (like water!).
Snow and ice definitely make it more difficult to get around town; it's better to be prepared and have some non-perishables, paper products, and water stored away in case of inclement weather. Check with your local grocery store to see if they have dispensers to fill your own jugs!
3. Install reflective markers along walkways and driveways.
We get a lot of snow here in the Midwest. Strategically placed reflective markers make sure snowplows and other vehicles know where the boundaries of walkways and driveways are even when covered with snow. You can pick them up from most local hardware stores or the Home Depot.
4. Add cameras or a doorbell cam.
Whether you want to keep an eye out for guests and delivery drivers or dissuade visits from porch pirates, security cameras or doorbell cams can be a great addition to the exterior of your home. Some cameras, like the Ring video doorbell, even allow you to speak to guests through an app on your phone!
We wish everyone a safe holiday season! See you in the new year!