August 2019 Newsletter
Submitted by RonHanson on Thu, 08/15/2019 - 10:46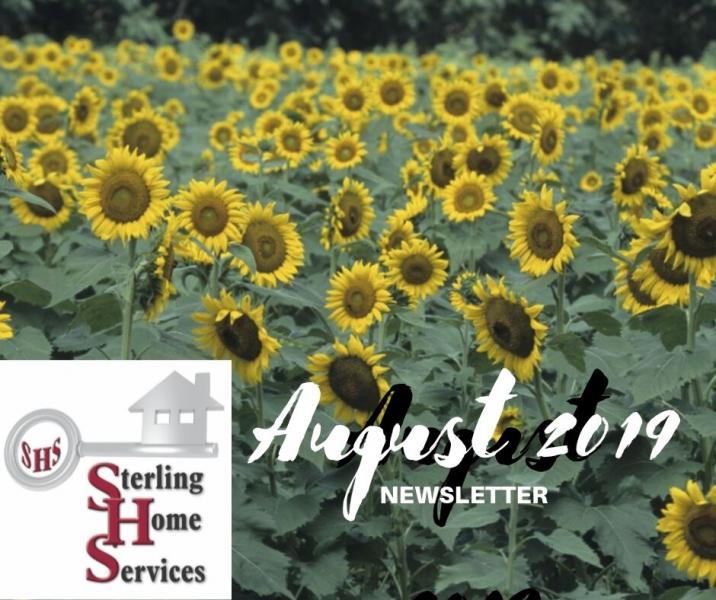 There's still plenty of summer left! While the real estate market is slowing a little in preparation for our coming winter, we're including a few tips on buying and selling this month. First, what causes some homes to be so much more expensive than other, very similar homes? We explore the answers. Secondly, if you're thinking of moving - for whatever reason - you may want to up your timeline by a few months. Studies show winter sellers make more money than May-August sellers! And lastly, for all the new home owners, what home repair skills do you need to care for your new home?
Why Is This House So Expensive?
When you're house hunting the most disappointing thing that can happen is to find your dream home, only to realize it's priced way too high for your budget. In some cases, the higher price might leave you scratching your head in confusion. Why is one house priced so much higher than an identical house a few blocks over? Here are a few reasons why homes are priced higher than you expected.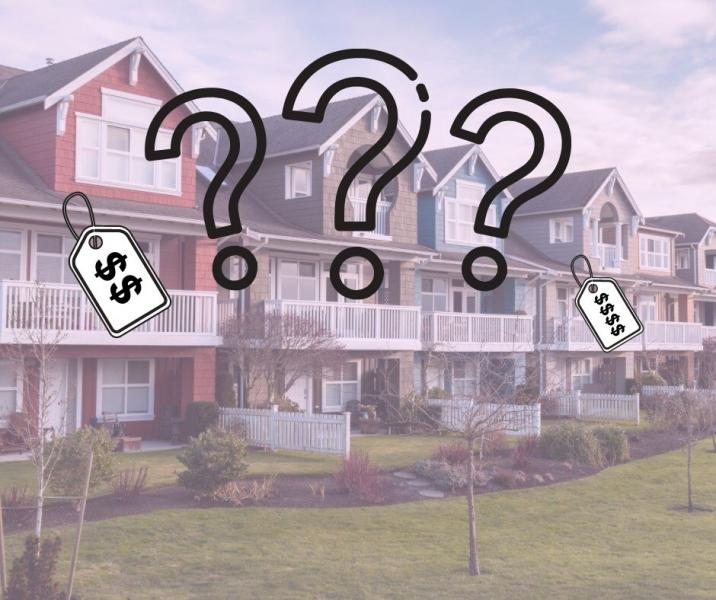 Market condition - sacristy and lack up the price. The smaller the inventory in your desired area the higher the price of the homes that are for sale. find an agent that specializes in your desired neighborhoods who can help you find a gem in your price range or can counsel you on trends in the area. Maybe winter is a better time to buy?
Location - traffic, noise, schools, buried electrical lines - these small details can vary from street to street causing prices to fluctuate more than seems reasonable. But a home at the end of a quiet cul de sac, that backs up to the school playground and has access to a short cut that gets you on the expressway in 90 seconds is going to fetch a much higher price than the exact same house on a busy street corner two blocks over.
Features - wired for sound, top of the line appliances, high-end fixtures and finishes can send the price over the edge. consider what you need, and try not to be distracted by the glitz and glamour.
Age and condition -a brand new home will definitely cost more. If a home has recently been updated, check the workmanship. Low-quality repairs or unprofessional upgrades will actually bring the price down because you'll most likely have to shell out big bucks to fix the mistakes.
Best Time to Sell
The general consensus is that May and June are the best months to sell. But when everyone lists their home in May, the supply increases and demand decreases, driving home prices down. Listing your home earlier in the year means your home hits the market before anyone else's in your area. A study in December 2018 showed that homes sales that closed in February 2018 netted 9% above fair market value. Here are a few other markers to watch in order to get the best price for you home!
US housing market - it's good to be aware of national real estate sales trends but it's important to know that your niche neighborhood may not be in sync with national trends. Familiarize yourself with seasonal trends in your area to see when the best time to sell might be.
Mortgage rates - more home sales close when mortgage rates drop. Keep an eye on the market and watch the interest rates for mortgages. If a drop is expected or announced, get your home listed!
Property condition - Make sure you list your home when everything is in peak condition. The mechanicals are running smoothly, the home is clean and in good repair, no squeaky floors or doors, no leaks, no bugs, and maybe slap a fresh coat of paint on the walls. Homes that show well, sell fast.
Can I Handle a House?
Many first time buyers are fearful of the responsibility of homeownership. It's true, moving from an apartment to a home means a big increase in upkeep. Your home, your job - you no longer have a maintenance man to call for all those odd jobs: clogged sink, squeaky door, rattling washing machine. And calling a repair service for every little problem is expensive! With a little courage and willingness to learn, anybody can take care of their home. Here are a few skills you'll need to acquire right off the bat!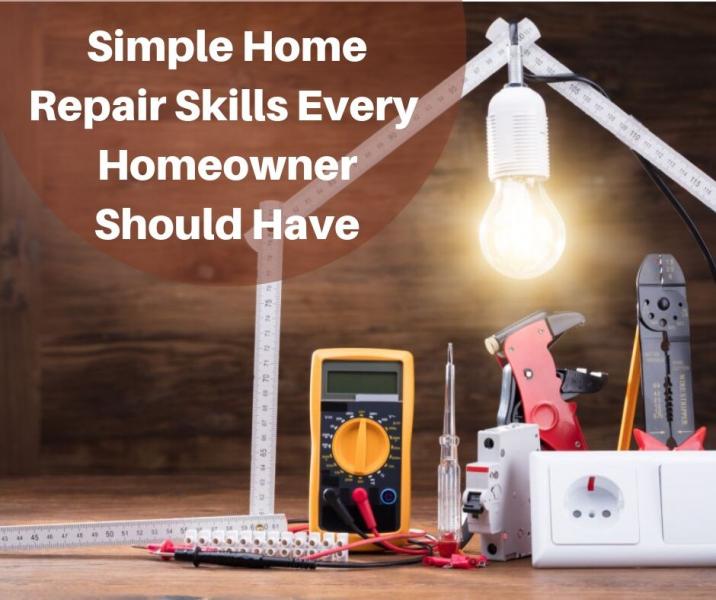 Changing the filters in your HVAC unit. The filters keep this mechanical system clean and running smoothing. Replacing the filters protect the system and can help keep utility bills low. Most systems require you to change the filters every 30 to 90 days. Learn the requirements of your system and have a few filters on hand for regular maintenance.
Turning off the water supply. When you move into your new home, check the water system. Note where you can cut the water supply to the whole house. In an emergency, you don't want to be bumbling around looking for this valve while the house fills with water!
Cleaning a clogged drain. While chemical drain cleaners can work in many cases, it's possible the clog just moved further down the system, which can cause a bigger problem later. There are few more natural ways to clear a clogged drain:
Boiling hot water - not hot water - BOILING water. The extreme heat will dissolve organic matter in your sink. Don't use this method if your plumbing is PVC pipes, and if you have a porcelain sink - make sure you pour the water directly down the drain, as the heat can crack the porcelain.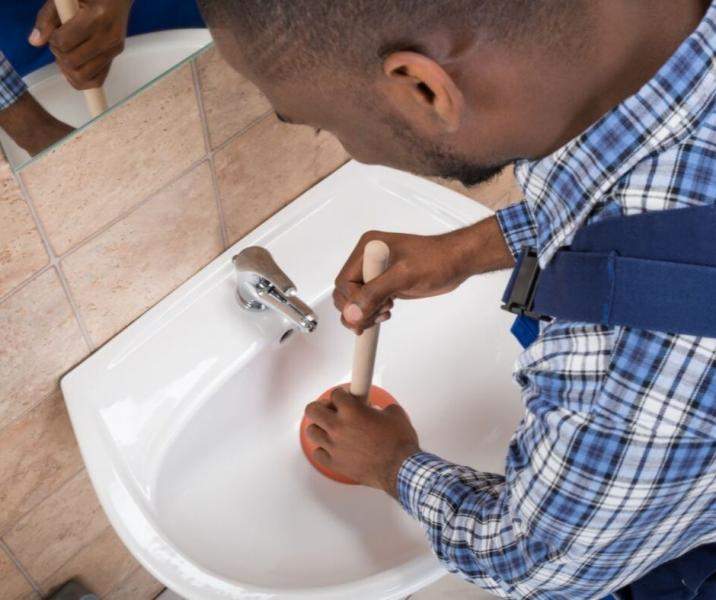 Vinegar and baking soda - the combination of these two ingredients create an expanding gas that can help push a clog clear. Start with a half a box of dry baking soda in your drain, then add a half cup of vinegar and stop up the drain. The pressure will build and push down through the pipes.
Plunge - a plunger works best with a completely clogged drain. Make sure you have the right kind of plunger - for a sink, not a toilet. Fill your sink half full with water and place the plunger over the drain to create a seal. Then pump the plunger sharp and fast to remove the clog.
Hand operated DIY drain snake - These small, inexpensive appliances are available at most hardware stores and use a long steel wire that can dig into a clog to catch and remove the debris.
Remove the drain pipe - often times a clog will form in the U-shaped P-trap in your sink. It's fairly easy to remove this section of pipe from under the sink. Once removed you can simply clean out the debris. Make sure you place a bucket under the pipe before removing it.
Reset a circuit breaker. Learn where your electrical panel is. Many electricians will take the time to label each switch. In any case, it's fairly easy to identify which breakers have blown out. Move the switch first to the OFF position then back to the ON position to reset.
Clean the gutters. This is a very important skill to have in Michigan. If the gutters are clogged it can cause water to build up and seep in the house. Water damage or the damage caused by the freezing and thawing of water next to your walls and ceiling can cost thousands of dollars. You can clear the gutters by hand or use a high powered water spray to blast the gutters clear.
AUGUST IS...
August is National Catfish Month
August is Romance Awareness Month
August is Foot Health Month
August 1 is...National Raspberry Cream Pie Day
August 3 is...National Watermelon Day
August 4 is...Twins Day Festival
August 6 is...Wiggle Your Toes Day
August 7 is...Sea Serpent Day
August 8 is...Sneak Zucchini Onto Your Neighbor's Porch Night
August 10 is...Lazy Day <- It's that here now, and it's not been a lazy day at all :(
August 12 is...Middle Child's Day
August 13 is...Blame Someone Else Day
August 15 is...National Relaxation Day & National Failures Day
August 18 is...Bad Poetry Day
August 25 is...Kiss-And-Make-Up Day
August 28 is...World Sauntering Day
August 30 is...National Toasted Marshmallow Day
August 31 is...National Trail Mix Day