April Newsletter
Submitted by RonHanson on Wed, 04/27/2016 - 09:08
April Newsletter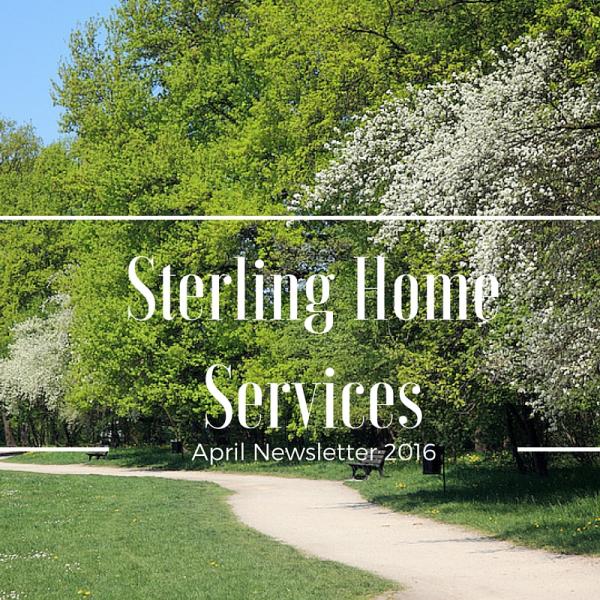 April showers... It's been a long winter and it's wonderful to see the green coming up. This month's newsletter is for homeowners and home buyers! We've got some tips for homebuyers to help you get a jump on the process of the buying a new house. Also, warmer days and nights means we can start enjoying the front porch again, so we've included a few tips for making the most of that outdoor space. Don't forget to check the April trivia: Did you know the Universe was created in April? Neither did we!
5 Tips For Home Buyers

Spring home-buying season has sprung! It seems like we come out of hibernation and we feel a need for rejuvenation. Many of us either get busy with spring cleaning and a few renovations or we start looking for a new house! If you fall into the home-buying category here are a few tips that we find over and over from real estate professionals and financial advisors. These tips will help the home buying process go smoothly!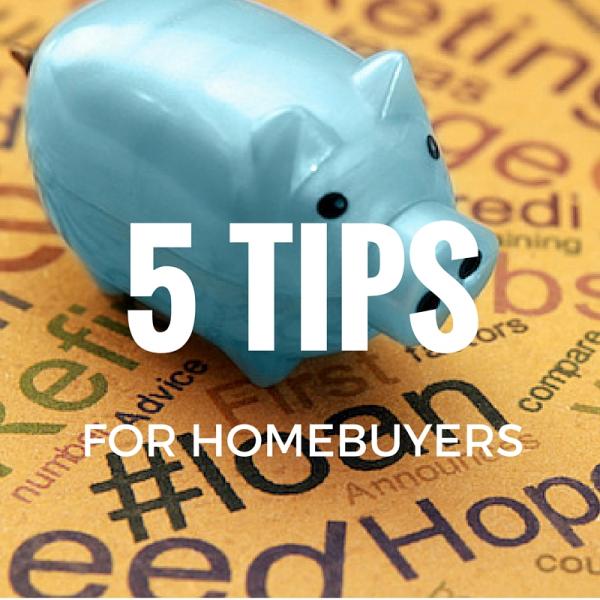 1. Check your credit report.
You will need good credit and a clean report for a mortgage approval. Credit scores range from 0 to 850:
781-850 - excellent
661-780 - good
601-660 - fair
501-600 - poor
Correct any mistakes you find, and close any unused accounts. If you find any errors the credit bureaus have 30 days to make the corrections to your account.
2. Save, save, save.
To get the best rate on your mortgage you'll need a decent down payment. Typically a down payment of 20% will help you get approved for a mortgage, lower your monthly payment, get you a lower interest rate, save you from having to buy private mortgage insurance, and give you instant equity in your home! Yes, it is challenging to save, and yes, 20% could be a hefty sum, but your patience and fortitude will pay off!

3. Use professionals.
There are many DIY tools for home buyers from online legal help to real estate listing websites. Using these sites to get informed and to browse available listings in your area is smart. But tapping into the actual expertise and experience of a licensed realtor and a reputable mortgage company will save you time and trouble. These professionals have worked their way through many difficult and challenging real estate transactions. They know where the best homes are and they know how to get you into the home of your dreams.
4. Get prequalified for a mortgage.
If you're serious you'll do this before you enlist the help of the professionals. A pre-approval letter from your bank shows that you're serious, spells out how much home you can afford, and speeds up the closing process if you do decide to purchase.
5. Avoid becoming "house-poor."
House-poor means that after you make your house payment, you have no money left for anything else. Home buying is an emotional process. But don't be seduced into buying an overpriced home just because you "fell in love with it." Keep your head in the game and know what you can afford. Enlist the help of the professionals to help you negotiate a good deal. But in the end, if it is overpriced or outside your budget, keep looking.
And bonus tip number six! - Enlist the help of Sterling Home Services for a comprehensive and professional home inspection. The home inspection will help you negotiate the best deal and help you plan for future expenses.
Decorating Your Front Porch for Spring

The temperatures are rising enough that there are afternoons and a few evenings where we can sit and enjoy the front porch (if you're lucky enough to have a front porch!) Here are four simple things to consider for decorating your porch for spring!
Furniture.
If you stored it away for the winter, it is time to dust it off and bring it back out! Make it new again with a fresh coat of paint or new cushions. Bring out the spring/summer welcome mat, too!
Front door
Your door may need a new coat of paint, maybe a new color! It's a simple thing to update the whole curb appeal of your home. A wreath is beautiful jewelry for your door. You may also consider flanking your front door with standing planters or heavy vases filled with boughs or foliage.
Holidays
A little decor acknowledging seasonal holidays is cheerful and fun. Consider a flag, wreath, or bunting fan to commemorate and celebrate Mother's Day, Memorial Day, Father's Day, and Independence Day.
Paint
We already mentioned fresh paint for your door and furniture. How about the railings, window boxes, house numbers, or trim? You don't have to paint the whole house in order to freshen up your look.
Welcome spring and visitors alike with an inviting and colorful front porch!


Home Maintenance for April
Fix the doors: This great resource explains in detail how to fix the many types of door problems>>> Click here.
A door that sticks - the door that requires an extra effort to pull open or push closed
Squeaky hinges - door makes a squeaky noise when opening or closing
Gaps between the door and the frame - when the door is out of kilter or

misaligned

Sliding glass doors that are out of track
Drifting door - that one door that slowly drifts open/shut every time you try to leave it open
Chimney repair - after a long winter of cozy nights by the fire don't forget to take care of your chimney. Check the chimney cap - or install one if you don't have one. These help keep the critters out of your warm, cozy chimney. You chimney should also be swept once a year. When hiring a chimney sweep make sure the company is certified by the Chimney Safety Institute of America. Beware of chimney sweeping scams that scare you into expensive and unneeded chimney repairs.
Clean your entry - Make your front door a welcoming place. Sweep, dust and clean the front door and porch. Remove any broken, damaged or fading decorations like artificial flowers, flower pots, plant hangers, etc. Replace the door mat with a fresh, clean new one. Clean or replace rusty, dirty light fixtures. Repaint the front door, railings and/or steps. Put out fresh plants and flowers in pots or in planting beds at the entrance. See our article on decorating your front porch!
Check your fence - the fence may have suffered damaged unseen under the snow. Walk the perimeter, test the sturdiness of posts. Fix what you can and contact your fence company for the larger repairs
April Trivia

April 1, 1976 - Apple Computer Company was formed by Steve Jobs and Steve Wozniak.
April 2, 1973 - The first portable cell phone call was placed in New York City.
April 4, 1964 - The Beatles occupied all top five positions on the Billboard singles chart.
April 11, 1970 - Apollow 13 was successfully launched from Cape Canaveral, FL.
April 14, 1818 - Noah Webster published his American Dictionary of the English Language.
April 19, 1775 - The American Revolution began in Lexington, MA.
April 24, 1184 - The fall of Troy, by way of the Trojan Horse, took place.
April 27, 4977 BC - According to Johannes Kepler, the universe was created!
April 30, 1789 - In New York City, George Washington was inaugurated as the first President of the United States.